Heartwood Tree Care LLC – Tree Service, Tree Care, Tree Removal, Pruning, Stump Grinding Caldwell, Nampa, Boise, Kuna, Eagle
---
Tree Care Services Caldwell & Boise Area
We specialize in a comprehensive approach to tree care management. This means that we try to avoid an unhealthy over-emphasis on any one aspect of tree maintenance.
Properly caring for trees requires a thorough understanding of trees as well as awareness of countless environmental factors.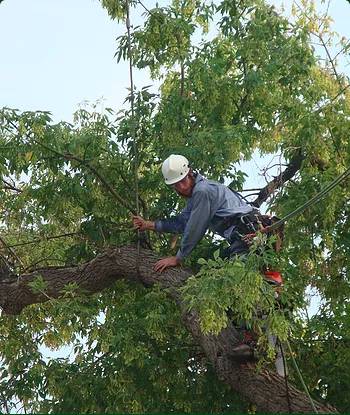 How does our approach benefit you? Well, let's face it, the tree care industry is full of opportunity for fly-by-nighters and unethical contractors to rip off home owners. Understandably, you want to pay a fair price for a service that you trust and can prove to be beneficial. There is lots of room for error in the tree industry. For instance, a contractor may prune your tree in a way that you think looks wonderful, but by making poor cuts and removing to much live foliage, actually reduces the life expectancy of your tree by many years. When your trees are mistreated and accordingly lose their value, your property will naturally lose some of its value.
We are focused on building trust with our clients by communicating honestly, as well as maintaining a high level of competency by continually expanding our knowledge and keeping abreast of current research.
 The services we offer related to tree care include the following:
Tree and shrub planting
Tree pruning
Tree cabling and bracing
Tree evaluation and diagnosis
Tree and stump removal
Storm cleanup
Shrub trimming/removal